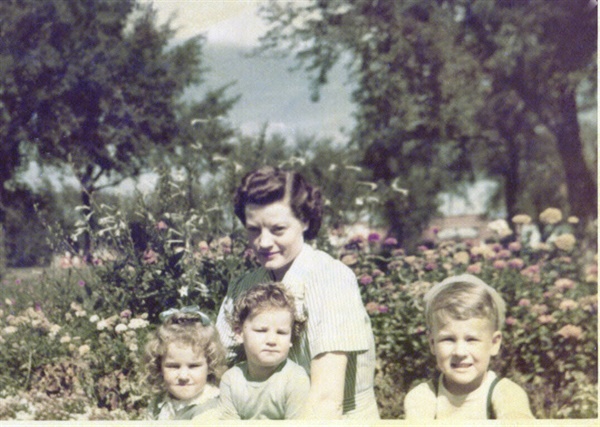 ARTISTS STATEMENT
CLICK SLIDESHOW TO SEE MY WORK!
My 'excessive exuberance' for massive flower gardens began in Denver, Colorado from ages two and a half to five in the public SUNKEN GARDENS on
Speer Boulevard. (my mother went to West High School & my father had a Real Estate office/home across the street from the gardens on Speer Boulevard). Currently, it's still my favorite place to return to---MENTALLY. My entire life has been living along both sides of the Rocky Mountain Range AND NOW ARIZONA, with mountains or hills all around! My creative psyche is from somewhere in Mexico or Hawaii where lush exotic flowers grow. I CAN NOT DENY MY LOVE OF LUSH GARDENS AND SAGUARO CACTI IN HOT DESERTS, and NOW I can see Saguaro cacti everywhere here in Arizona. (I have 40 year old paintings with Saguaro cacti)
I was fortunate enough to have four years of private group art lessons during my second marriage in Lakewood, Colorado when my two sons were in grade school. MS. Jean Grout studied under Anjelo di Benedetto (1913 - 1992). She taught us extensive design principles, color theory and art history which I believe were equal to or exceeded college level courses. She also taught us to SEE "SPACE THROUGH PATTERN" or "PATTERNS THROUGH SPACE" which broke my FLAT SPACE style I began at sixteen. LUCKY, LUCKY me!
My boring resume includes 22 juried, group art shows in Colorado, (then 3 in Raton,NM when I moved in 2018 from Colorado to New Mexico & moved to BELEN, NM for 3 years & 3 months), 4 'solo' one-woman shows, 16 months in an Arts Center in Pueblo, CO and 12 juried online art shows. (Google still mentions that I'm either a Pueblo, CO OR a New Mexico artist) even though I left Colorado for New Mexico, October 2018 and THEN I MOVED TO EASTERN ARIZONA IN APRIL 2022!
Recluse. No "smart" or cell phone, no social media = poverty. Thanks. In public, I'll chat with anyone like a friendly person, but as a RECLUSE that means I'm an AMBIVERT, which means I'm capable of ambiversion OR the ability to fluctuate between being an introvert and an extrovert. Just a plain old recluse. Thank you.
PS. I can not afford to pay those stupid ONLINE REPUTATION PROTECTER services, so if you read online that I have a nasty criminal record or I'm a drug addict, they are lies and I can sue them for slander.
Thank you for visiting my website.....