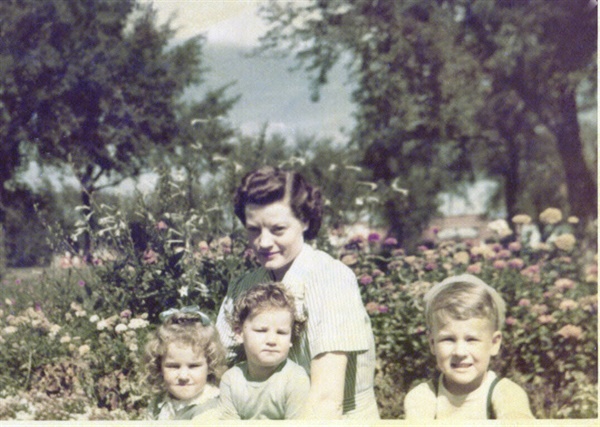 ARTISTS STATEMENT
My 'excessive exuberance' for massive flower gardens began in Denver Colorado at age four and a half in SUNKEN GARDENS on Speer Boulveard. Currently, it's still my favorite place to return to-mentally. My entire life has been living along both sides of the Rocky Mountain Range from Colorado to New Mexico even though my creative psyche is from somewhere in Mexico or Hawaii where lush exotic flowers grow. Go figure...snow and cold half of the year...but I always paint year-round lush flowers or cacti in my abstract oil paintings. I CAN NOT DENY MY LOVE OF LUSH GARDENS AND SAGUARO CACTI IN HOT DESERTS (news flash: I've been painting stylized Saguaro cactus all my life but I've never been to Arizona or Mexico where they grow and thrive!) I want to paint like non-objective artists but with each new painting, abstract landscape elements appear and bam! Another hyper garden again. . .
For unknown reasons, since early grade school, I've chosen an abstract style rather than realism. My elementary school teacher scolded me for not painting the skies blue and grass green. . . "NO JERRI. . . . . the sky is always blue..."
PS I can not afford to pay those stupid ONLINE REPUTATION PROTECTOR services, so if you read online that I have a nasty criminal record or I'm a drug addict, they are lies and I can sue them for slander.
Thank you for visiting my website.....